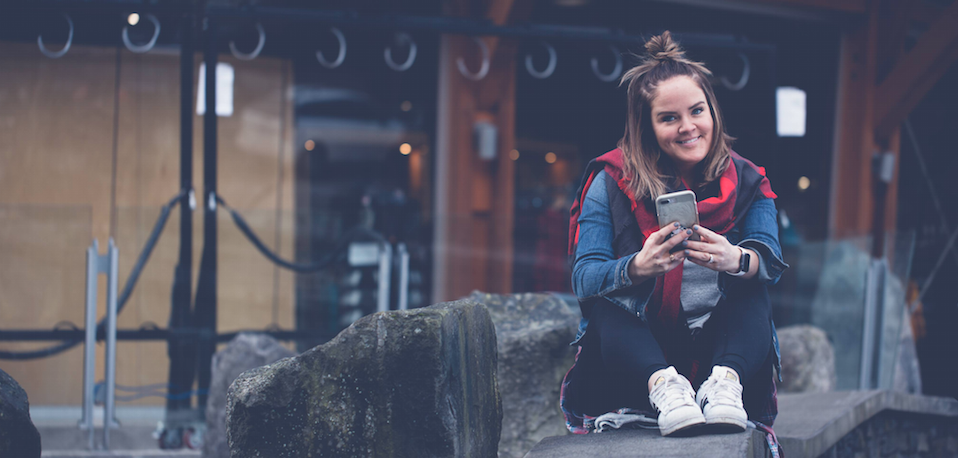 You don't have to shout to be heard.
YOU + ME. LET'S DO THIS.
I am a "woman of action" for the digital cause, I have profound education and experience in strategy development, content creation, marketing and customer engagement. I have been helping brands, non-profits and entrepreneurs stand out from the crowd since early 2011 here in Squamish, BC and beyond.
You've had a Facebook account for X number of years and you dabble on Instagram.  You also have a growing business and need help. You might want to tackle this alone (with support) or you might be ready to hand over the keyboard.  Either way, I'm happy you found me. Through education and one-on-one coaching, I give people JUST LIKE YOU the tools they need to grow and own their social media with confidence – and results!
SOCIAL MEDIA 2 HOUR POWER SESSION
You want to tackle your social media but need a strategy. During our time together you will receive pointers and tools to get you off on the right foot.  You'll leave with actionable takeaways that you can implement ASAP. Book in for a 2 hour POWER SESSION with me and you'll walk away with a solid game plan to put right into action right away.
Hand over the keyboard, we got this.
2 MONTH COACHING PACKAGE
Ready to get serious about growing your business with social media?
Sign up for the 2 month coaching program to get you all the support, mentorship, strategies, tips, and accountability coaching you need. This is suitable for busy entrepreneurs who want to 100% own their social media yet require the customized support to ensure the proper steps are taken so their goals can be realized.
Needing some help?
I am available for one on one social media training, social media management and strategy development. I also offer group social media training. Check out my services and let's connect.
Let's get you in the know.
Check out my social media blog for news, tips and tricks. I try to share everything that is happening in the social media world here.