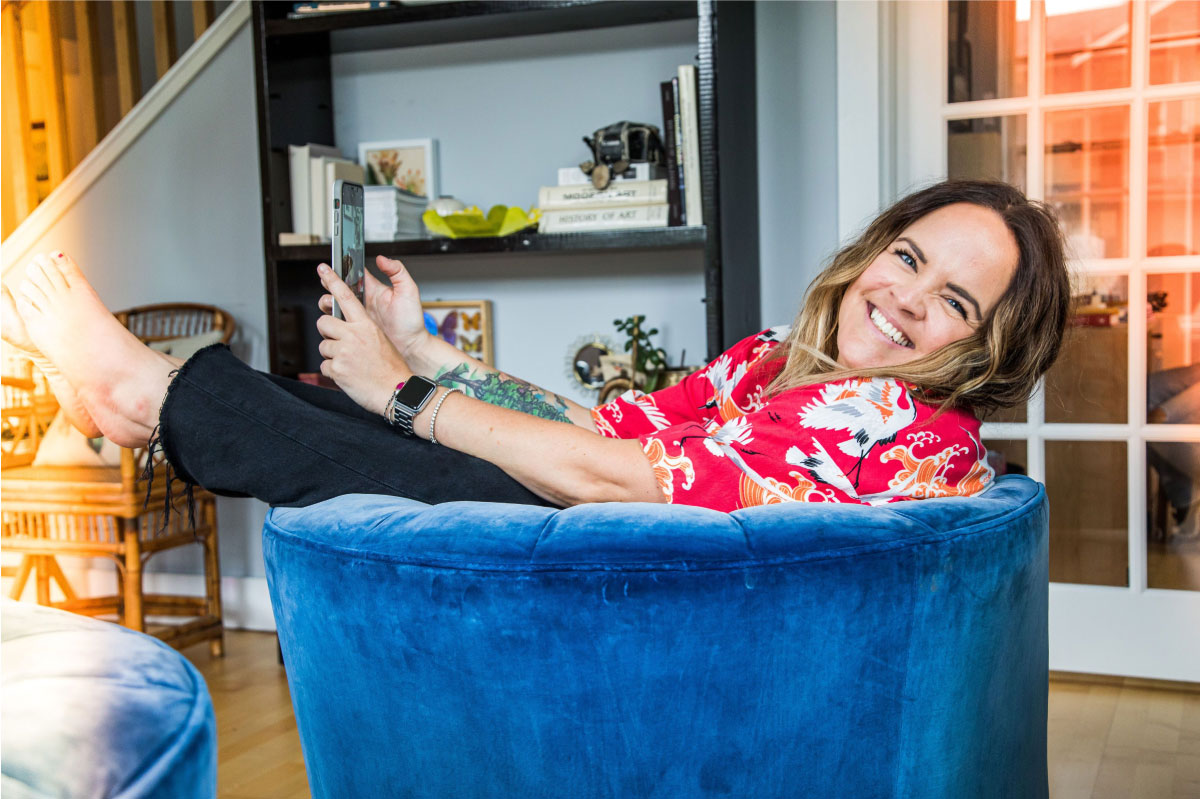 ABOUT DEANNA
A culture of care
A group of girlfriends is a powerful thing. Especially when they're the ones that inspire you—and light the fire within you—to start a business.
It started with an attempt to satisfy my own insatiable curiosity about social media and how I could take what I knew about business strategy, community building, entrepreneurship and start-up environments and apply it to the online world.
And then, it was my group of girlfriends who found themselves on maternity leave at the same time that got me sharing what I learned, and teaching them how to make social media make sense, and go to work for their then-side-hustles; helping them make money without having to go back to work before they were ready.
Watching them succeed—both in growing their businesses and watching their lives transform in the process—has been, and continues to be, the driving force and complete inspiration behind what I'm doing today…and why.
Because yes, I'm here to teach you how to create something meaningful with your social media strategies that go beyond a pretty photo feed. And, more than that, to support you (aka my friend…because I can't not get invested in your life when we work together) in finding yourself in your strategy;
Connecting with your whole personal story
Clarifying what you really want (in business and in life)
and building up the confidence to show up as that person – online and off.
And, to find success (however you define it) right there – in your own personal sweet spot. Because above all I love to see those I love becoming more successful, scaling up their income or becoming in-demand in their industry… and I'd love to see + celebrate that for you, too.
WORDS FROM EMPOWERED CLIENTS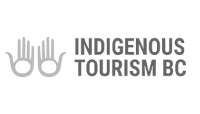 "Deanna's expertise in social media marketing and her passion for Indigenous tourism has been invaluable for the ITBC team and our Stakeholders / tourism businesses. With her knowledge and guidance, ITBC  was able to shift our social media platforms from average performing to high performing. We are now reaching a bigger audience with inspiring and engaging messages resulting in high engagement and bookings for our Stakeholders' experiences. Deanna is a social media marketing genius, a wonderful team player and an absolute pleasure to work with!"
If we're meeting for the first time, I'm Deanna…
but you can call me DW.
I am a citizen of the Haida Nation—and am very proud of my Haida ancestry—yet grew up as a guest in the traditional territories of the Ts'msyen in what's referred to today as Prince Rupert. As an Indigenous person my values have been shaped by both cultures which were a part of my upbringing. Particularly, the importance of community and the power of meaningful connections; connections with the people around us, and the spaces and places we occupy.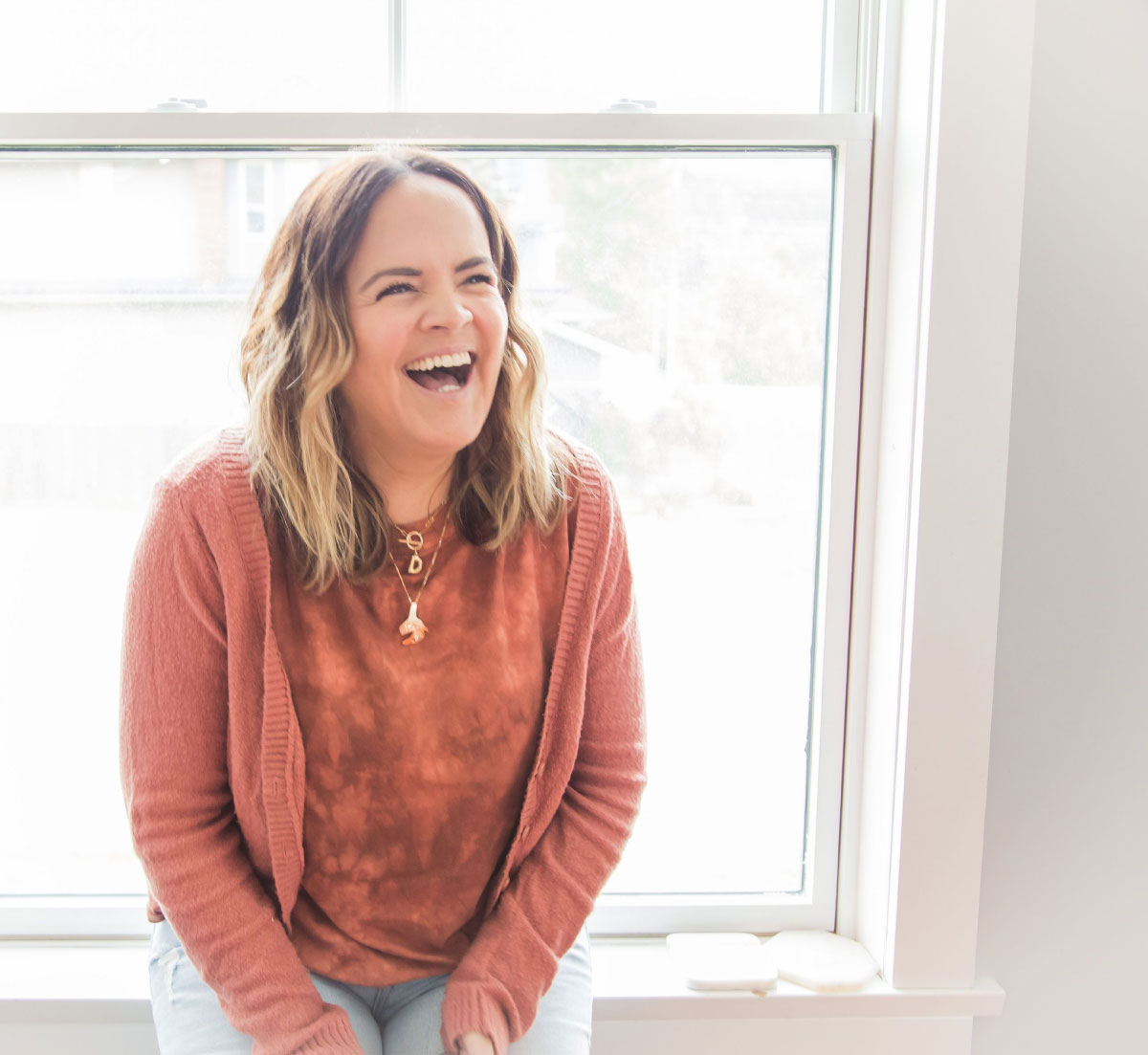 My career started in family business in the '90s and moved into the corporate work in the 2000s in operations management (inside a corporation that was struggling to build community – yes, I THRIVED there). Using those experiences as a launch pad, it was some insatiable curiosity plus the entrepreneurial spark that was lit in my Bachelor's of Commence in Entrepreneurship degree that led me to explore and educate myself in the subtleties of social media and how cultivating engaged communities online can play into a business strategy—which I then began teaching and offering as a service to other entrepreneurs in 2011.
Aware of Indigenous communities and economic development opportunities, I felt the pull to support Indigenous businesses and communities. In 2015 I began working in marketing for Indigenous tourism, and have since become a trusted expert on digital marketing for Indigenous businesses and tourism outlets here in BC.
Whether working with a business through Indigenous Tourism British Columbia (ITBC) or supporting entrepreneurial clients across Canada, everything I do comes back to community, and caring…a lot.
Because if I have something that would make a difference for someone, why wouldn't I share it? And if there's a way to amplify their business, or themselves as a person, why wouldn't I help?
Pssst: Looking to learn more about previous project partners, past corporate roles and other resume-ish info? Look me up on LinkedIn.
A little more on me…
If there's a fast way to sum me up, it's by using my favourite word: dichotomy. Finding comfort in the contrasting spaces and places I occupy (and how I occupy them) is the thread that weaves my life together. Another word: animated. If you haven't heard me speak yet…get ready. Oh, and have a pen ready – I'll say a lot in not a lot of time ;) .
Here's how the 'dichotomy of DW' really takes flight: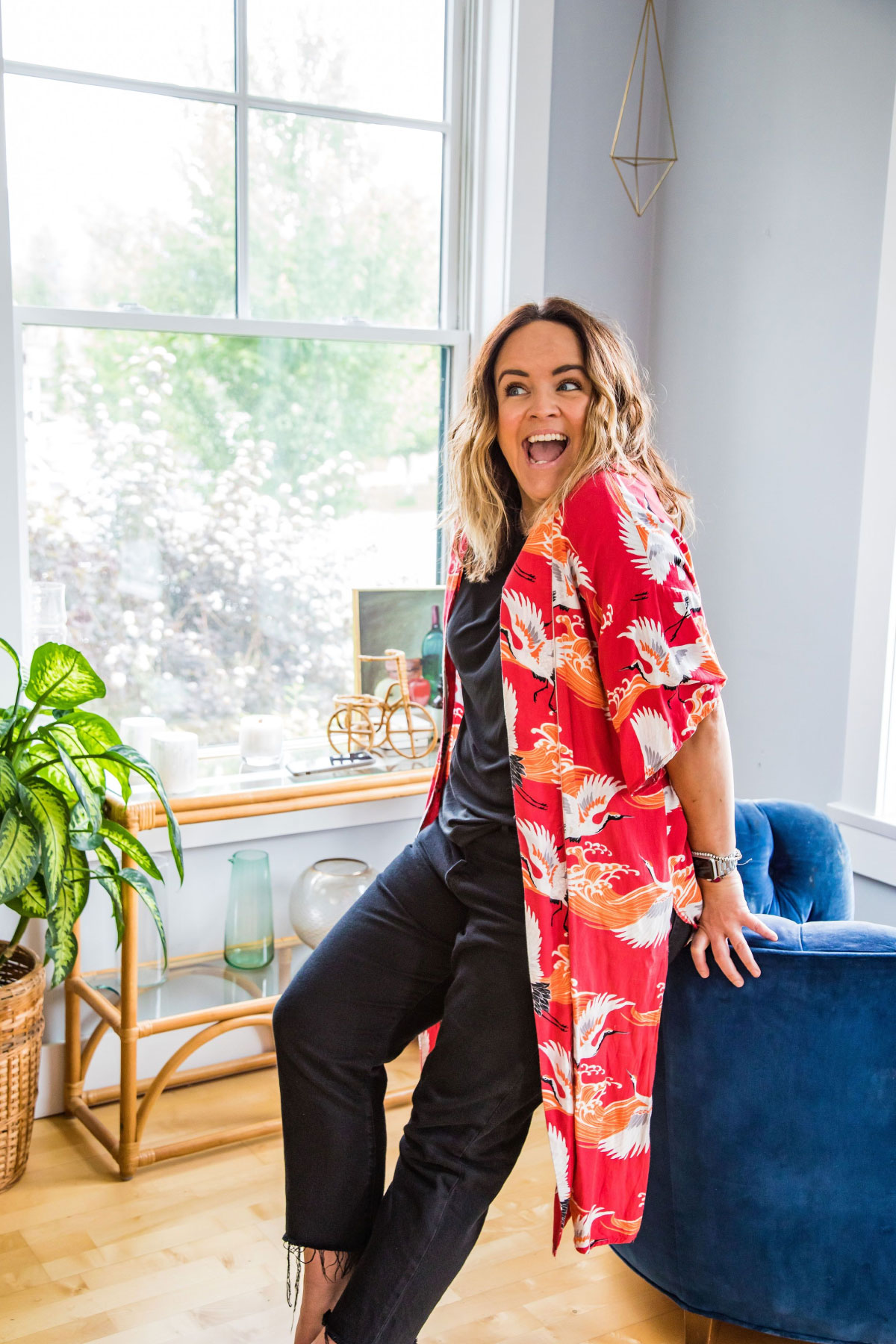 I'm both open
and assertive.
I'm curious, have a broad knowledge base and can debate both sides of any argument – yet just as confidently form a strategic direction and can delegate next steps to move in the direction of a goal or a vision.
I think fast
and teach slow.
I'm known for thinking and talking fast, yet know how to break down my thoughts into accessible, actionable lessons for the people I'm supporting. Also: the music I listen to *has* to be slow moving + acoustic; it anchors me to keep the balance in check. You'd think I'd be a fan of EDM + House…but no thank you.
I love deep dialogue,
and can't stand
anything scripted.
I'm passionate about speaking to groups, love asking deep questions to connect beyond surface level conversations, and find a lot of ease in bonding with strangers I've never met…but don't make me sing karaoke solo or act out a script.
I'm an
extroverted
introvert
Yes, ambiverts are a thing. I come across as extremely extroverted, but please don't make me leave my house (I'm a homebody through and through)
I take what I do
seriously, but will
never take myself
too seriously.
(Where's the fun in that?) I am my honest, authentic, animated self no matter the situation; work included. I'm the same animated person everywhere I show up, and bring a blend of work + fun to all my projects, teams, and people.
I exist in the contrast between all these things – and more. And, I bring all those aspects of who I am and how I operate to how I show up and the work I do in the world. Because if I am asking others to step into their full story and own the things they really want, it's a good idea for me to walk the walk, right? Right.
Even if we don't meet or work together, if you need one, consider this to be a permission slip for you to do the same, friend.
WORDS FROM EMPOWERED CLIENTS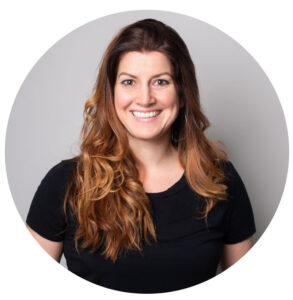 "From working with Deanna I have become more confident in showing up on my social media channels and have gained more clarity and understanding on how to strategically plan my social media calendar. In addition to all that, Deanna genuinely cares about her clients and always delivers above and beyond!"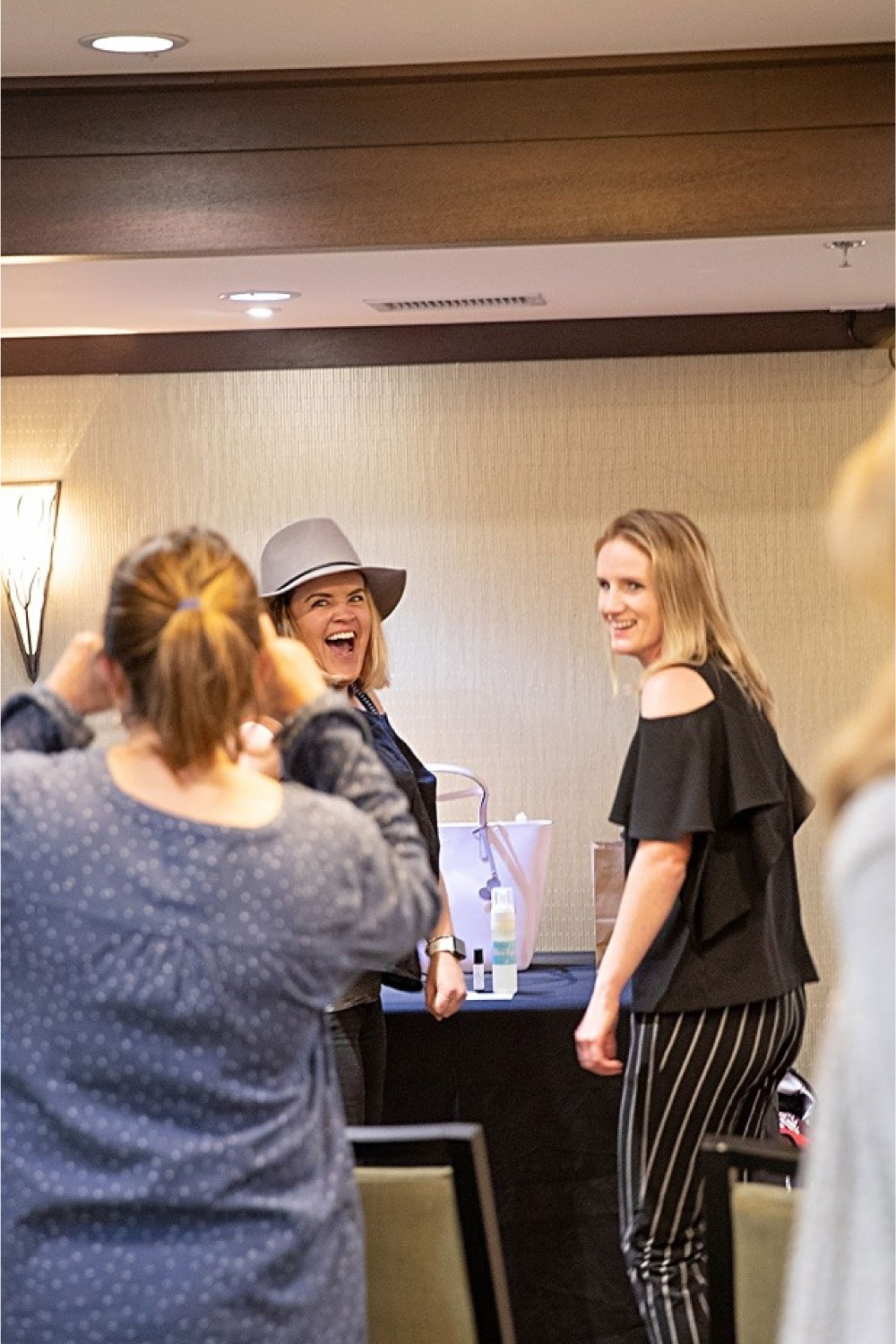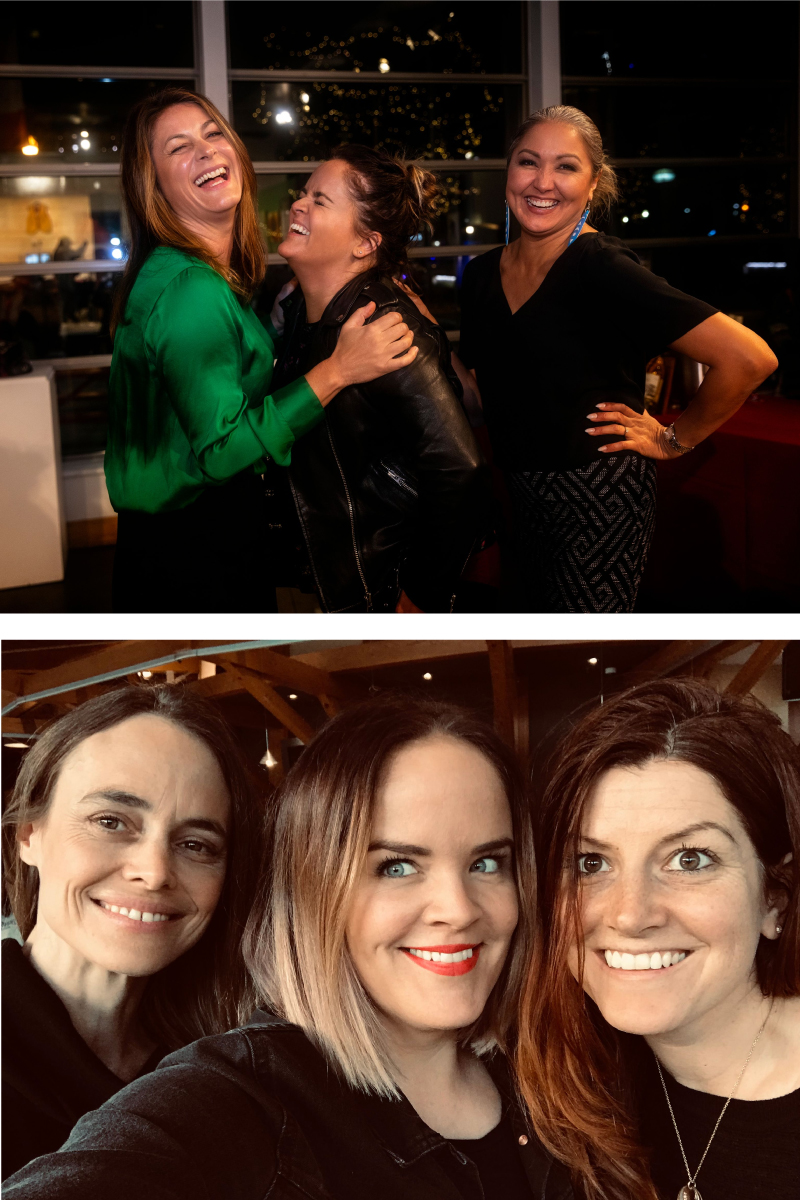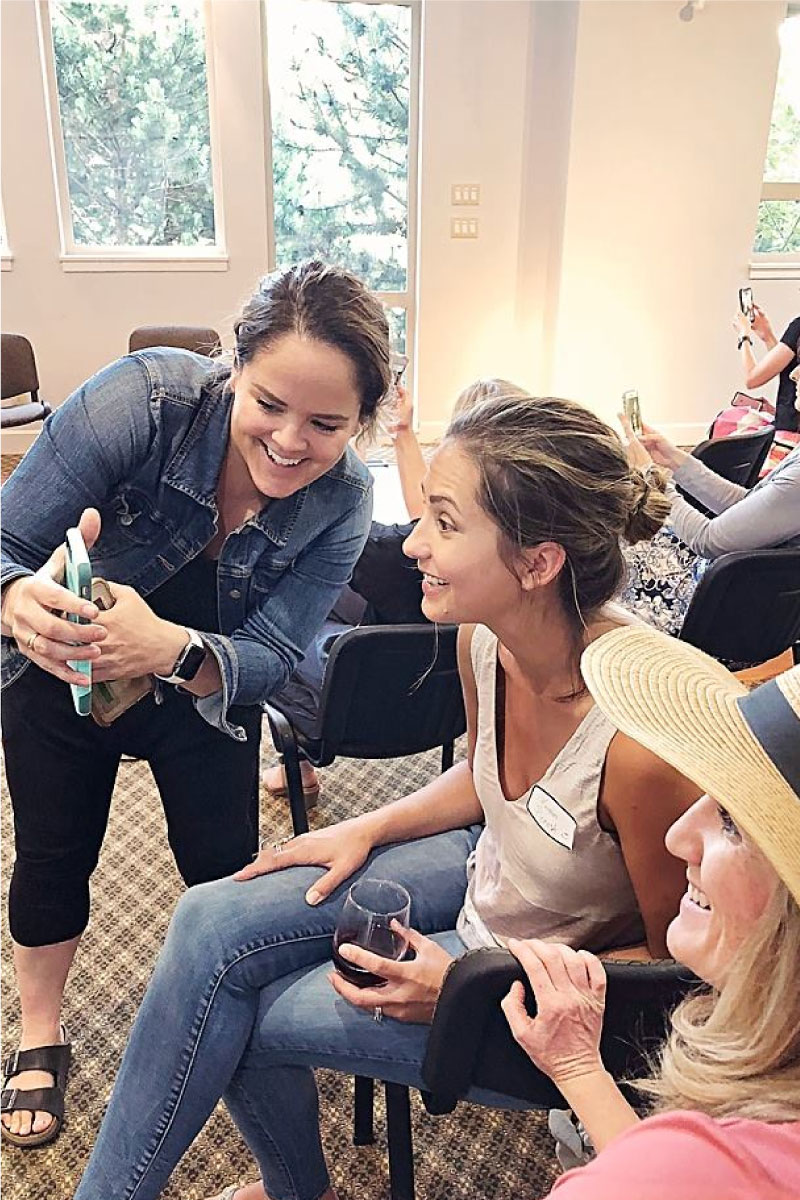 Here's where you'll find my community-connected work outside the communities I'm building online: