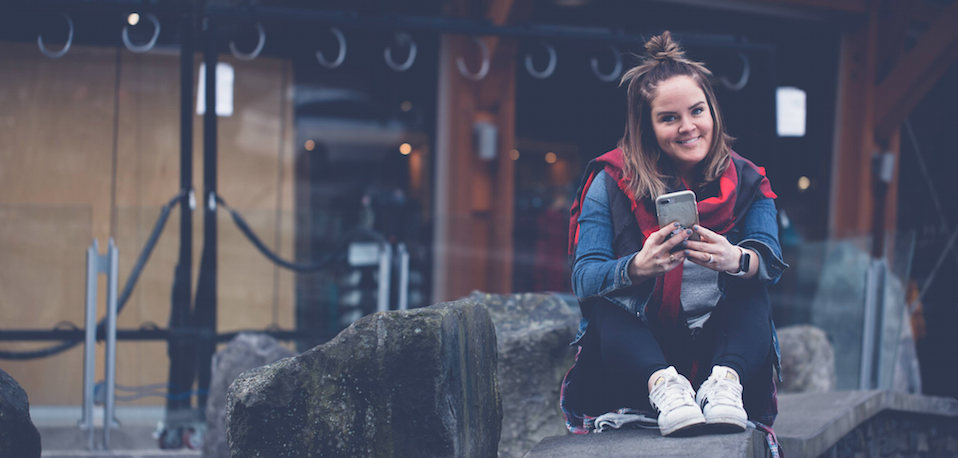 You don't have to shout to be heard.
YOU + ME. LET'S DO THIS.
I am a "woman of action" for the digital cause, I have profound education and experience in strategy development, content creation, marketing and customer engagement. I have been helping brands, bloggers and businesses stand out from the crowd since early 2011 here in Squamish, BC.
You've had a Facebook account for X number of years and you dabble on Instagram.  You also have a growing business and need help. You might want to tackle this alone (with support) or you might be ready to hand over the keyboard.  Either way, I'm happy you found me. Through education and one-on-one coaching, I give people JUST LIKE YOU the tools they need to grow and own their social media with confidence – and results!
SOCIAL MEDIA MANAGEMENT
Your brand is your business but you're busy and not sure where to begin. I get that.
I'll work with you to develop your story and create your identity online. I'll build a rock solid strategy to establish a strong, growing and authentic online presence for your business while you focus on other areas.
Hand over the keyboard, I got this.
SOCIAL MEDIA TRAINING
Are you fairly new to social media for business and feeling lost?  You're in the right place.
Let's stop wasting your precious time with your attempts at social media and get you on the right track.
More than just a workshop, my courses are full-on, dive-in, get-your-hands-dirty, in the best way possible, sessions. You won't just take away a few practical tips. Bring your laptop fully charged because we are going to get into the nitty-gritty and make some changes to the way you've been managing your business online.
We're Better Together.
Have questions you need immediate answers to? This Digital Engagers Facebook Group is the place! The group is there  support fellow business owners, bloggers and side hustlers.
Needing some help?
I am available for one on one or group social media training. I also provide social media management services. Check out my services and let's connect.
Let's get you in the know.
Check out my social media blog for news, tips and tricks. I'll share everything that is happening in the social media world here.